Your Mortgage Made Easy.
Get Your easy, hassle-free digital mortgage here.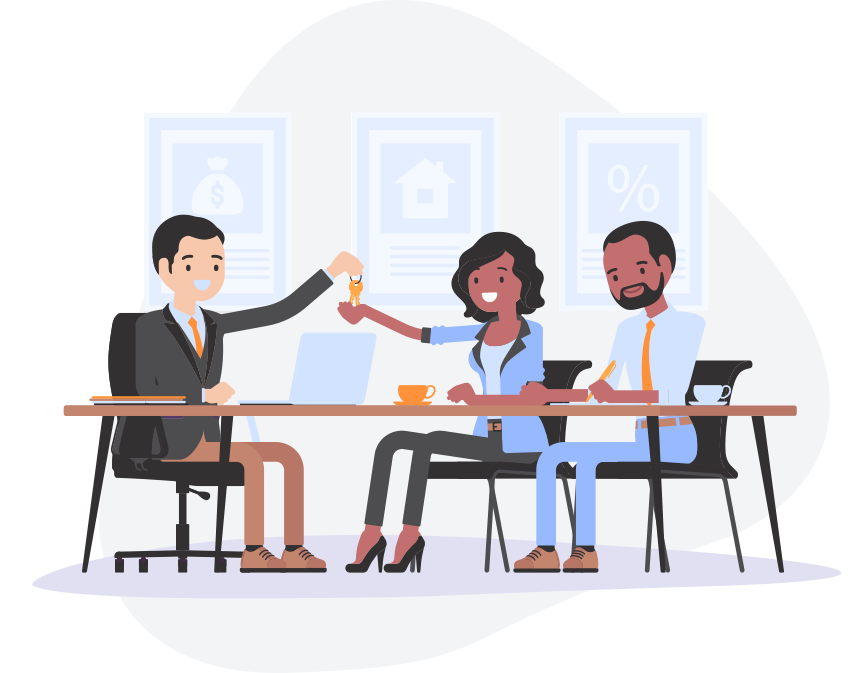 FHA and First Time Homebuyer Loans in Denver, Colorado
Welcome to the official site of RE Capital. We are a full service mortgage company based in Denver, Colorado. We specialize in FHA and First Time Homebuyer Loans in Colorado. Whether you are buying a home or refinancing, we can help you realize your dream of home ownership or save you money when getting your new lower monthly payment.
In terms of Purchase Loan programs, we offer the following:
FHA | VA | Jumbo | Conventional
Refinancing? We can help you with that, too!
We offer a wide range of refinance options, designed to best meet the needs of local borrowers. If you're looking for cash out, or to just get a better rate and term, we can assist you. We offer the following Refinancing Programs:
FHA Streamline | FHA Cash Out | VA Streamline | VA Cash Out | Conventional | Jumbo | HECM (reverse mortgage)
What makes RE Capital unique is that we offer the following niche programs as well: Homes for Heroes, Down payment assistance and Helocs.
Contact RE Capital today to discuss your mortgage loan options, and find out which loan program will best suit your needs.

Diana is the best. She gets things done efficiently and fast and is always available to answer questions. She gives you her undivided time and attention. She has helped me twice. Once to buy my house and once to refinance and both times I was 100% satisfied. I will definitely go to her again next time and I have recommended her to friends and will continue to do so.
Mirna

Diana and Errol are fantastic, the level of professionalism is outstanding. I refinanced with them and the process was easy and fast. Errol made the perfect recommendation and gave me options on what and how the refinance would work best for me now and in the future. Also, whenever I had questions they were prompt to answer all of my questions. Thank you!
Sandra

Had a great experience with RE Capital LLC refinancing of my house. Diana was easy to work with. All went smoothly and I would recommend them and have already told neighbors and friends.
Mo

Diana and Errol are great! They are super responsive and always reassuring. Any questions I had were answered promptly whether it was day or night. I have always viewed the mortgage process as a necessary evil in buying a home, but Diane and Errol made it a pleasant process that was almost too easy! Thank You RE Capitol Mortgage!
Constantine

Errol and Diana are the most caring and supportive people to have done business with. Personally and professionally they would go out of their way to make sure they take care of you! Thank you for all that you do for your clients!
Tirza